In-Store Pickup
Online or phone orders can be conveniently picked up at any of our Tucson locations. Simply head into the store when your order is ready and provide our customer service representative with your order confirmation number. We'll confirm your order contents and get you out the door quickly. Be prepared to show ID to pick up any order over $1,000—the name on the order must be a match for us to release the order.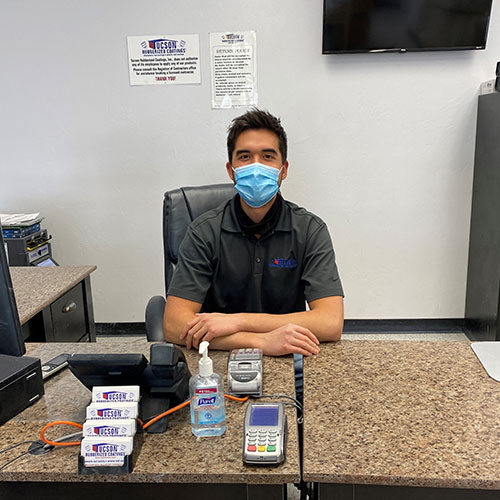 Curbside Pickup
Contactless pickup is available at Tucson Rubberized Coatings! Instead of coming into the store, just call us when you arrive and provide your order number. We'll load up your vehicle for you, so all you need to do is let us know you're here! You will want to have your order number ready when you call upon arrival.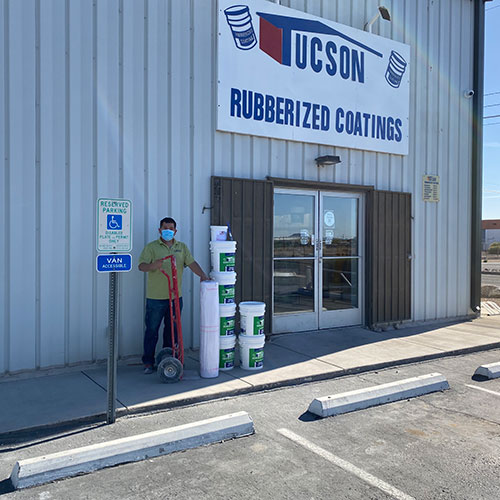 Free Order Delivery in Tucson and Phoenix
Can't make it into our store? Don't worry! Shop local with us, and we'll bring our roof coatings to your door. We provide free delivery anywhere in Tucson for all orders over $500. We'll deliver anywhere in the Phoenix area for no additional charge on orders over $1,000. Simply provide us with detailed delivery instructions when you place your order, and we'll take care of the rest.